GlobeNewswire
Multimedia Update - Anthony Scaramucci Joins Diamond Lake Minerals as Strategic Advisor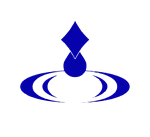 News provided by
Diamond Lake Minerals, Inc.
Sep 18, 2023, 10:39 AM ET
SALT LAKE CITY, Sept. 18, 2023 (GLOBE NEWSWIRE) -- via IBN -- Diamond Lake Minerals, Inc. (OTC: DLMI) (the "Company" or "DLMI"), a leading Multi Strategy Operating Company specializing in the development and support of digital assets and SEC-registered security tokens, is delighted to welcome Anthony Scaramucci, the founder and managing partner of SkyBridge, as a Strategic Advisor. Scaramucci's unparalleled expertise in finance, technology, and business strategy will be instrumental in shaping DLMI's strategic direction as the company continues to redefine the future of traditional and digital securities.

Anthony Scaramucci has a distinguished career, having founded and led SkyBridge, a global alternative investment firm. Additionally, he is the founder and chairman of SALT, a globally renowned thought leadership forum and venture studio. Scaramucci's journey in finance began when he co-founded investment partnership Oscar Capital Management, ultimately acquired by Neuberger Berman in 2001. Earlier in his career, he honed his skills in Private Wealth Management at Goldman Sachs & Co.
Reflecting on his new role at DLMI, Scaramucci remarked, "I have had the pleasure of knowing and seeing Brian Esposito's hard work in building so many great companies and brands across multiple industries over the past two decades. Witnessing how he always seems to be ahead of the curve in market direction is what I truly admire about him and his capabilities. It is a true honor to join Diamond Lake Minerals team alongside such tremendous advisors to bring as much support, guidance, opportunity, and experience as I can to assist them in the building of traditional businesses and traditional securities, combined with what we believe is the future, regulated digital securities."
In 2022, Scaramucci was recognized as the #47 Influencer in Crypto and Blockchain by Cointelegraph, a testament to his forward-thinking vision. His impact extends beyond the financial world, as he was ranked #85 in Worth Magazine's Power 100: The 100 Most Powerful People in Global Finance in 2016. In 2011, he received Ernst & Young's New York Financial Services "Entrepreneur of the Year" Award. Scaramucci is a member of the Council on Foreign Relations (CFR) and serves as a board member of the Federal Enforcement Homeland Security Foundation. He is also an accomplished author with five books to his name.
"I cannot begin to explain how important and incredible it is to have Mr. Anthony Scaramucci join our Diamond Lake Minerals Advisory Board. Not only is Anthony a dear friend, he is someone I highly admire and respect. He is one of the hardest working professionals I have ever met, yet also one of the kindest and most accessible as well," stated Brian J. Esposito, CEO of DLMI. "Having someone as esteemed, credible, and seasoned in business, finance, and technology as Anthony supporting our vision, speaks volumes for the direction we are taking this wonderful entity and together we will correctly pave the way for future companies to follow."
About Diamond Lake Minerals, Inc.
Founded in Utah in 1954 Diamond Lake Minerals, Inc. (OTC: DLMI) is a Multi Strategy Operating  Company that specializes in the development and support of digital assets and SEC-registered security tokens. Our goal is to responsibly innovate and develop valuable traditional businesses and successfully combine them with the future of money, digital assets. Our mission is to bring back to the public markets timeless business principles that are focused on healthy sustainable growth, strong earnings that generate yields combined in a modern digital world creating value for our stakeholders. DLMI is positioning itself as an industry agnostic leader in the digital asset and security token space.
Safe Harbor Statement
This release contains forward-looking statements that are based upon current expectations or beliefs, as well as a number of assumptions about future events. Although we believe that the expectations reflected in the forward-looking statements and the assumptions upon which they are based are reasonable, we can give no assurance or guarantee that such expectations and assumptions will prove to have been correct. Forward-looking statements are generally identifiable by the use of words like "may," "will," "should," "could," "expect," "anticipate," "estimate," "believe," "intend," or "project" or the negative of these words or other variations on these words or comparable terminology. The reader is cautioned not to put undue reliance on these forward-looking statements, as these statements are subject to numerous factors and uncertainties, including but not limited to: adverse economic conditions, competition, adverse federal, state and local government regulation, international governmental regulation, inadequate capital, inability to carry out research, development and commercialization plans, loss or retirement of key executives and other specific risks. To the extent that statements in this press release are not strictly historical, including statements as to revenue projections, business strategy, outlook, objectives, future milestones, plans, intentions, goals, future financial conditions, events conditioned on stockholder or other approval, or otherwise as to future events, such statements are forward-looking and are made pursuant to the safe harbor provisions of the Private Securities Litigation Reform Act of 1995. The forward-looking statements contained in this release are subject to certain risks and uncertainties that could cause actual results to differ materially from the statements made.
Company Contacts 
Gary Zlobinskiy: ir@diamondlakeminerals.com
George Pappas, Conservaco-Ignite Agency +1 (562) 857-5680 
www.diamondlakeminerals.com
Wire Service Contact:
IBN
Los Angeles, California
www.InvestorBrandNetwork.com
310.299.1717 Office
Editor@InvestorBrandNetwork.com
A photo accompanying this announcement is available at https://www.globenewswire.com/NewsRoom/AttachmentNg/7514fe55-c418-4be6-868a-68609c3045bc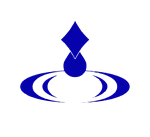 NOTE: This content is not written by or endorsed by "WLNS", its advertisers, or Nexstar Media Inc.
For inquiries or corrections to Press Releases, please reach out to GlobeNewswire.