GlobeNewswire
CoinW TOKEN2049 After Party Concludes, Sharing Insights on Sustaining Growth Through Crypto Winter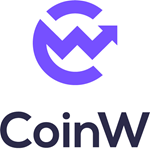 News provided by
CoinW
Sep 18, 2023, 12:00 PM ET
Dubai, UAE, Sept. 18, 2023 (GLOBE NEWSWIRE) -- CoinW, the world's leading digital asset trading platform, concluded its After Party during TOKEN2049 in Singapore on the evening of the 13th local time, setting the stage for an unforgettable evening. Dozens of projects, including Sui, 1inch, Hacken, TinyTrader, and AI Analysis, attended to share their insights. The event also drew prominent industry media outlets like CoinGecko, Cointelegraph, Coin Time, Coinlive, ODAILY, and BlockBeats, along with over 20 globally renowned VC firms, including SevenX and ABCDE. To top it off, the fashion and rap icon, Dizzy Dizzo, also graced the event as a special guest performer.
As a platinum sponsor, CoinW's "Space" themed booth made its second appearance as a sponsor at TOKEN2049 Singapore, solidifying its status as a key player in the industry's premier event.
5% User Growth during the Crypto Winter, with Zero Security Incidents
CoinW hosted the TOKEN2049 After Party at CÉ LA VI Club Lounge atop the Marina Bay Sands Hotel on the evening of September 13th. The event saw a gathering of over 350 industry partners and featured the debut of CoinW's two new Brand and Crypto Evangelists, Sonia Shaw and Carmen Tan. Sonia Shaw, the Partner & Vice President of Partnerships at CoinW, proudly presented the platform's achievements over the past six months, including a staggering 5% growth of global users, zero security incidents, the listings of 104 new tokens, daily spot trading volume reaching $7 billion, and daily futures trading volume of $35 billion.
Sonia emphasized CoinW's unwavering commitment to user-centric principles, stating, "At CoinW,  We understand the responsibility that comes with that trust because, in this industry, trust is everything. Our commitment to users goes beyond transactions; it's about users' financial security and peace of mind."
By consistently prioritizing user-centricity and security, CoinW has sustained its growth in any market environment. Sonia added, "We will continue to uphold the highest standards of security, transparency, and innovation and of course to act always in the best interest of our users in our business practice, make sure we are a strict gateway for listing good projects and work closely with regulators to continue reshaping the whole scope of crypto and financial services industry."
Renowned global projects, including Sui, 1inch, Hacken, TinyTrader, AI Analysis, also delivered keynote speeches. The event ultimately welcomed nearly 500 attendees.
CoinW's "Space" Themed Booth: An Attraction at TOKEN2049 Singapore
CoinW made an impressive debut at the TOKEN2049 Singapore main venue with its innovative "space" themed booth, perfectly in sync with the prevailing metaverse trend. The booth transported visitors into a futuristic technological environment reminiscent of a space capsule, elevating the overall experience.
The booth was jointly constructed by CoinW and their renowned partners, including AI Analysis, Cointraffic, MVC, BCH Ecosystem, BCH Club, Cash, OOKC, Orders, FEG, and Pureverse. CoinW's booth featured activities like claw machines and a lucky wheel, where attendees could interact and win USDT, trending tokens, and exquisite CoinW merchandise.
Furthermore, CoinW extended special invitations to partners such as the Crypto Banter group and Mundo Crypto group, who shared insights on-site. The Japanese dance group, Clone Girl, also delivered dynamic dance performances. These elements converged to establish CoinW's booth as an essential destination at the TOKEN2049 Singapore main venue.
Sonia, the Partner & Vice President of Partnerships at CoinW shared, "Throughout this year, CoinW has expanded its footprint in Dubai, Paris, the United States, Hong Kong, and Singapore. Singapore is a significant market for CoinW, and we are delighted to seize this opportunity to build strong relationships with global partners. As we contribute to the development of the crypto ecosystem, we are also accelerating CoinW's global expansion."
About CoinW
CoinW is a globally leading digital asset trading platform that places security, transparency, and user-centric principles at the forefront. In its seven years of existence, CoinW has served products and services to over 9 million users worldwide, making it one of the safest digital asset trading platforms globally. CoinW is dedicated to security, transparency, and compliance, adhering to the highest regulatory standards while actively contributing to the advancement of the cryptocurrency industry.

Sky Wu
skylar_wu-at-legend.tech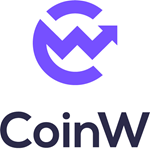 NOTE: This content is not written by or endorsed by "WLNS", its advertisers, or Nexstar Media Inc.
For inquiries or corrections to Press Releases, please reach out to GlobeNewswire.