GlobeNewswire
Step One Launches Game-Changing Men's Underwear Line in the United States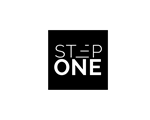 News provided by
Step One
Sep 18, 2023, 4:25 PM ET
SAN DIEGO, Sept. 18, 2023 (GLOBE NEWSWIRE) -- Step One, the Australian sensation known for its revolutionary men's underwear, is thrilled to announce its entry into the U.S. market, offering American consumers unparalleled comfort, quality, and sustainability. With a steadfast commitment to core values like comfort, innovation, inclusivity, and transparency, Step One is set to redefine the men's underwear industry in the United States.

Step One's CEO, Greg Taylor, embarked on this journey after personally experiencing discomfort due to chafing and ride-up issues with traditional underwear. Determined to solve this widespread problem, he founded Step One with a vision of creating size-inclusive underwear crafted with anti-chafe technology and super-soft, sweat-wicking fabric. Importantly, Step One's commitment to ethical and sustainable practices sets it apart, with all factories adhering to BSCI or SA8000 accreditation, ensuring fair wages, no child labor, and fair working conditions.
What Makes Step One Different?
Step One's game-changing underwear offers several features that have captivated customers worldwide. These include 3D elastic pouches for support, Ultra-Glyde Panels on the inner thighs to reduce friction, and moisture-wicking fabric made from sustainable Viscose derived from Bamboo. These innovative features have changed the lives of customers, making them comfortable and confident throughout the day. In addition, Step One's commitment to inclusivity is reflected in its size range, which spans from S to 6XL, ensuring that every man can experience the ultimate comfort.
Step One's Sustainability Initiatives:
Step One takes sustainability seriously. Their bamboo production is eco-friendly, with no contribution to natural habitat loss or pesticide use. Even their packaging is entirely compostable, reducing environmental impact. The company is transparent about its material sourcing and manufacturing processes, aiming for the smallest possible environmental footprint while ensuring a positive impact on workers.
Long-Term Vision:
Step One's long-term vision is to continue enhancing the customer experience, expanding product lines, and adopting even more sustainable practices. Their commitment to bettering themselves daily aligns with their mission to provide ultimate comfort while making a positive difference in the world. "I'm an everyday guy who had an everyday problem and that's why I made Step One. So it was absolutely a deliberate decision to say here's some underwear that solves a functional problem", says CEO Greg Taylor. "If you have good underwear then you can have a great life, and that is really the ethos of why I started the brand. I didn't want to make a product I wasn't proud of, which is why I take sustainability very seriously and ensure that all of our products are ethically made."
Giving Back to Local Communities:
Step One has a history of giving back to local communities. Past initiatives include partnering with organizations like ACON and donating thousands of pairs to raise funds for important causes. Additionally, they have supported Australian Military charities as well as donated 20,000 pairs of underwear to firefighters during the 2019 Australian bushfires. Moving forward, Step One plans to extend these community efforts to the United States, the UK, and Australia.
To celebrate the U.S. launch, Step One is offering a 30-day First Pair Guarantee, showcasing their confidence in the quality and comfort of their products. If customers don't love their Step One underwear, it's free! They also plan to give away 10,000 free pairs of men's underwear on Saturday September 23, 2023. Step One has partnered with Bub's at the Ballpark, located in the heart of downtown San Diego right next to Petco Park Stadium, in order to help massively distribute all sample products. Local residents and visitors of all kinds are encouraged to stop by this event to receive a free pair of Step One men's underwear.
Step One is set to revolutionize the U.S. men's underwear market with its commitment to comfort, quality, sustainability, and community engagement. Experience the difference with Step One's innovative underwear today.
About Step One:
Step One is an Australian-based brand that has taken the men's underwear market by storm, offering innovative, comfortable, and sustainable underwear solutions. With a commitment to core values such as comfort, quality, inclusivity, and sustainability, Step One aims to redefine the underwear industry while making a positive impact on the world.
Website: https://us.stepone.life/
Instagram: @stepone.life
Facebook: @StepOne.Life
For media inquiries, please contact:
Steven A. Esparza
info@camppublicrelations.com
(619) 363-1368
A video accompanying this announcement is available at: https://www.globenewswire.com/NewsRoom/AttachmentNg/2de41dfe-9509-411f-a6bf-6b33495be9e6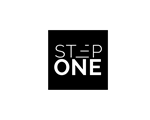 NOTE: This content is not written by or endorsed by "WLNS", its advertisers, or Nexstar Media Inc.
For inquiries or corrections to Press Releases, please reach out to GlobeNewswire.