GlobeNewswire
Acts of Generosity and Compassion Years Ago in Honduras Community Unites Two World Series-Winning Major League Baseball Players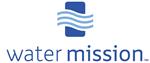 News provided by
Water Mission
Sep 19, 2023, 11:01 AM ET
Water Mission Safe Water Projects Funded by St. Louis Cardinals pitcher Adam Wainwright Impacted the Life and Hometown Community of Houston Astros Infielder Mauricio Dubón

North Charleston, S.C., Sept. 19, 2023 (GLOBE NEWSWIRE) -- Water Mission, a Christian engineering nonprofit, is excited to share an inspirational story of transformation through safe water. In 2013, longtime Water Mission partner and 18-year Major League Baseball (MLB) veteran, Adam Wainwright, partnered with Water Mission to install a safe water project in Honduras. Nearly a decade later, in the final year of his illustrious career, Wainwright took the mound to face the Houston Astros. Following the game, a talented, young member of the Astros asked the clubhouse attendant if he could speak with Adam.
Mauricio Dubón, one of only two Hondurans to play in the MLB and the only Honduran to ever win a World Series, walked over to the Cardinals clubhouse and introduced himself to Wainwright. Dubón expressed his gratitude for the safe water projects Adam helped install in Honduras. Mauricio explained that it was near his hometown that Wainwright and Water Mission installed a project and brought sustainable safe water to his community.
"He came over and shared how much that water project had meant to him and his community, and how that had inspired him as a person and as a humanitarian," Wainwright said. Not only did Adam's generosity transform Mauricio's community in Honduras, but it also inspired Dubón to make a difference himself. "I think what he did was awaken something inside of me," Dubón said. "If Adam Wainwright can do it, why can I not do it?"
Wainwright explained how Mauricio's gratitude impacted his perspective on his life and career. "I walked back into the clubhouse after signing a jersey for him and giving him a big hug, and I thought, you know what, this is all for something," Wainwright said. "It's not just the outs we're getting on the field, there are a lot more things happening off the field because of this game."
Water Mission Senior Brand Ambassador and former Major League Baseball pitcher, Scott Linebrink, sat down with Adam and Mauricio separately to hear them tell this story. View the five-minute video here: https://www.youtube.com/watch?v=PtM5R6dsbrI 
This incredible story highlights the power of generosity and the difference that one person can make. Additionally, it exemplifies the transformational impact that safe water can have on a community and the lives of individuals. Unfortunately, 2 billion people around the world still lack basic access to safe water for drinking, sanitation, and hygiene. However, Water Mission believes this is a solvable crisis. Through its sustainable safe water solutions, Water Mission has served more than 8 million people in 60 countries. People interested in supporting Water Mission can learn more at watermission.org.
About Water Mission  
Water Mission is a Christian engineering nonprofit that builds sustainable safe water solutions for people in developing countries, refugee camps, and disaster areas. Since 2001, Water Mission has served more than 8 million people in 60 countries, sharing safe water and the message of God's love. Water Mission's global headquarters is in North Charleston, SC, and the organization has more than 400 staff members based in Africa; Asia; North, South, and Central America; and the Caribbean. Charity Navigator has awarded Water Mission its top four-star rating 17 years in a row, a distinction shared by less than 1% of the charities rated by the organization. To learn more, visit watermission.org, Facebook, LinkedIn, Instagram, YouTube, or Twitter.      
Water Mission Contact: Gregg Dinino        
Director, Public Relations
Water Mission                                                                
M. +1.843.805.2097                                
gdinino@watermission.org
A photo accompanying this announcement is available at https://www.globenewswire.com/NewsRoom/AttachmentNg/c3950835-9dc0-4464-8dc5-fdc4540e4279
A video accompanying this announcement is available at https://www.globenewswire.com/NewsRoom/AttachmentNg/b2e3a260-f775-420f-a4a7-de79e3233f98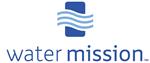 NOTE: This content is not written by or endorsed by "WLNS", its advertisers, or Nexstar Media Inc.
For inquiries or corrections to Press Releases, please reach out to GlobeNewswire.