GlobeNewswire
mdf commerce publishes results on shareholders votes for the election of its directors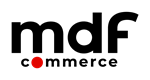 News provided by
mdf commerce inc.
Sep 19, 2023, 6:51 PM ET
MONTRÉAL, Sept. 19, 2023 (GLOBE NEWSWIRE) -- mdf commerce inc. ("mdf commerce") (TSX:MDF), a SaaS leader in digital commerce technologies, publishes today the results of the shareholders vote for the election of directors during its annual and special meeting (the "Meeting") held Tuesday, September 19, 2023.

A total of 28,686,395 shares (approximately 65.24% of the common shares issued and outstanding as of July 25, 2023, the record date for the determination of the shareholders entitled to receive notice of and vote at the Meeting) were represented in person or by proxy at the Meeting. The candidates presented as directors during the Meeting were duly elected on the Board of Directors of mdf commerce by a majority of the votes cast by the shareholders present or represented by proxy. The votes received by proxy were as follows:
NOMINEES

FOR
WITHHELD
Number
%
Number
%
Mary-Ann Bell
24,478,707
86.91
%
3,686,478
13.09
%
Pierre Chadi
27,133,697
96.34
%
1,031,488
3.66
%
Luc Filiatreault
23,400,289
83.08
%
4,764,896
16.92
%
Brian Nelson
26,079,774
92.60
%
2,085,411
7.40
%
Martial Vincent
28,072,303
99.67
%
92,882
0.33
%

The Corporation also confirms the approval of all the unallocated options under the current 10% limit of the Corporation's stock option plan by a majority of the votes cast by the shareholders present and represented by proxy.
About mdf commerce Inc.
mdf commerce inc. (TSX: MDF) enables the flow of commerce by providing a broad set of software-as-a-service (SaaS) solutions designed to optimize and accelerate commercial interactions between buyers and sellers. Our platforms and services empower businesses around the world, enabling them to generate billions of dollars in transactions on an annual basis. Our eprocurement, ecommerce and emarketplaces solutions are supported by a strong and dedicated team of approximately 650 employees based in Canada, the U.S., Ukraine and China. For more information, please visit mdfcommerce.com, follow us on LinkedIn or call 1-877-677-9088.
For further information
Luc Filiatreault, President & CEO
1 877 677-9088, ext. 2004
luc.filiatreault@mdfcommerce.com
Deborah Dumoulin, Chief Financial Officer
1 877 677-9088, ext. 2134
deborah.dumoulin@mdfcommerce.com
Brigitte Guay, Director - Corporate Communications
1 877 677-9088, ext. 5123
brigitte.guay@mdfcommerce.com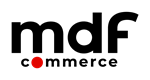 NOTE: This content is not written by or endorsed by "WLNS", its advertisers, or Nexstar Media Inc.
For inquiries or corrections to Press Releases, please reach out to GlobeNewswire.