EAST LANSING, Mich. (WLNS) — Michigan State Head Football Coach Mel Tucker took to Twitter today to honor Tate Myre, a victim killed in the Oxford high school shooting on Nov. 30.
Myre was honored as the first 'Spartan Dawg' of the 2022 recruiting class. Tucker goes on to say that Myre had a passion to one day play for Michigan State.
"Tate is, and will always be a Spartan Dawg. Tate Myre had an unmatched work ethic, athleticism and love for his teammates," said Tucker.
Michigan State Football later posted a picture naming Myre as an honorary 'Spartan Dawg.'
"Our hearts go out to the loved ones of Hana St. Juliana, Justin Shilling, Madisyn Baldwin and Tate Myre," continued Tucker.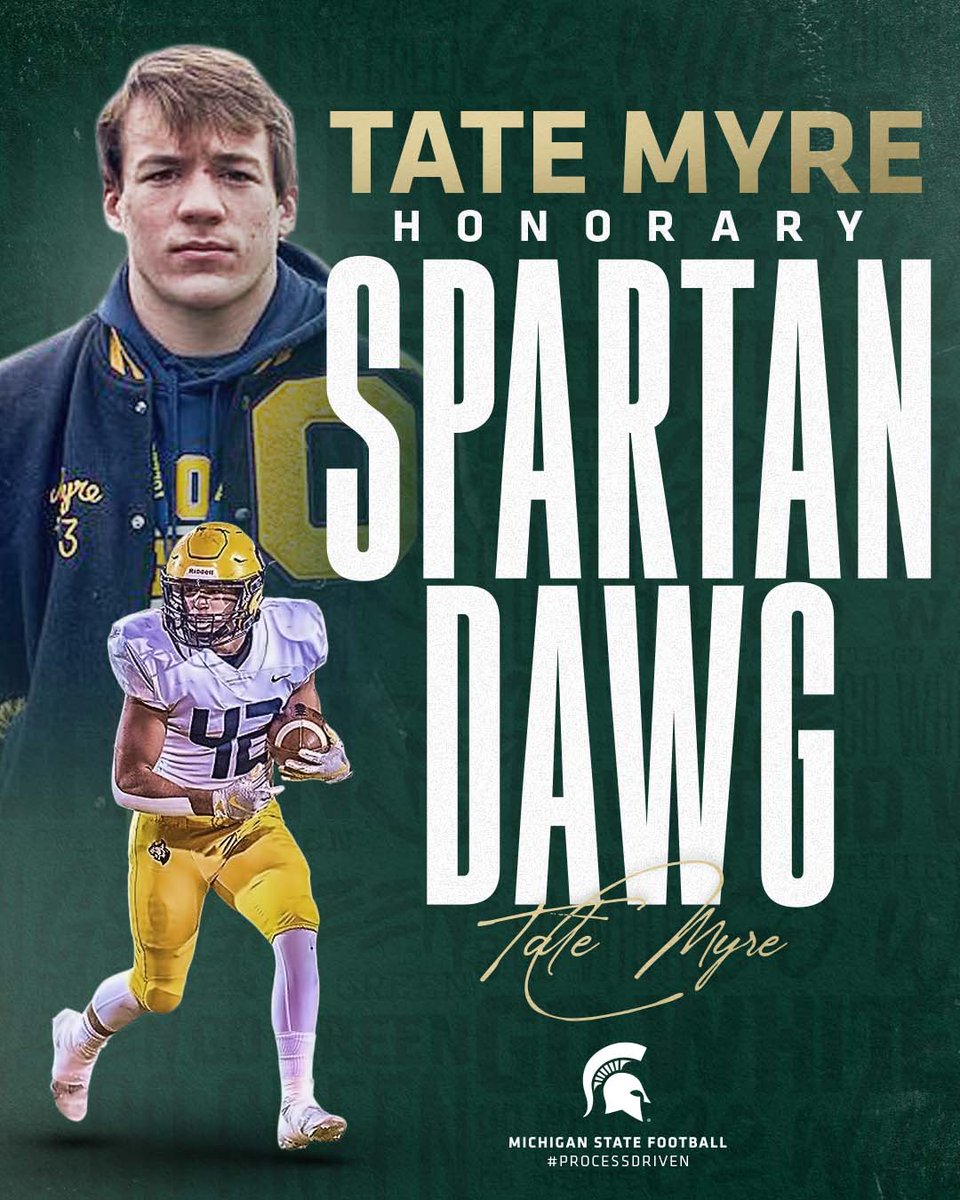 Originally tweeted by Michigan State Football (@MSU_Football) on December 15, 2021.