LANSING, Mich. (WLNS) — It's official, Mel Tucker is no longer employed by Michigan State University.
Tucker was the head football coach for the Spartans since 2020 and was recently named in a sexual harassment complaint involving his actions with Brenda Tracy, a university contractor, rape survivor and anti-sexual harassment educator.
MSU has previously suspended Tucker without pay as it investigated the claims.
Earlier this week Tucker's reps, Jennifer Z. Belveal and John F. Birmingham Jr. sent a 25-page letter to the trustees arguing Tucker's actions were improperly investigated and handled by the university. And, the two argue, did not rise to the level of a termination 'for cause," let alone 'moral turpitude.'
Athletic Director Alan Haller informed Tucker by letter the previous week the university was seeking to terminate his contract based on publicly available information about Tucker's relationship with Tracy. Specifically, Tucker has admitted to masturbating during a phone conversation with Tracy.
"Simply put, Mr. Tucker's response does not provide any information that refutes or undermines the multiple grounds for termination for cause set forth in the notice," Michigan State University Vice President and Director of Intercollegiate Athletics Alan Haller said. "Instead, his 25-page response, which includes a 12-page letter from his attorney and a 13-page 'expert report,' provides a litany of excuses for his inappropriate behavior while expressly admitting to the problematic conduct outlined in the notice."
The university also stated, "The action to terminate Tucker's contract does not conclude the ongoing MSU Office for Civil Rights case; that rigorous process will continue. A step-by-step chart (below) is available on MSU's Office for Civil Rights website which provides information on the timeline of a case – from report to resolution."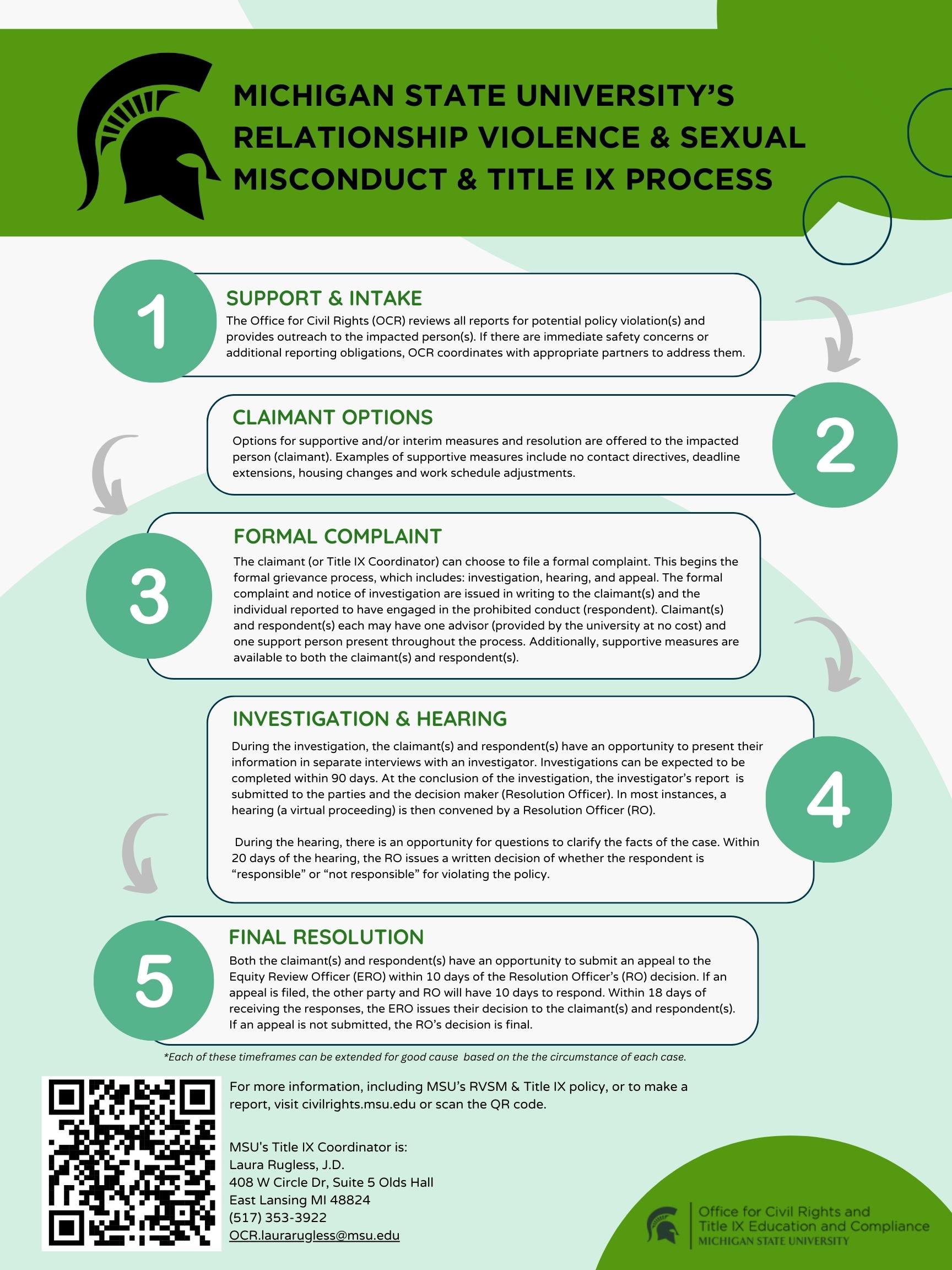 Acting Head Football Coach Harlon Barnett is being named interim head coach, subject to board approval during its October meeting.