Technology not only makes lives easier, but it can also play a huge role in keeping you safe as well.
Not long ago, a comprehensive home security system was beyond the budget of most individuals; nowadays, devices are so readily available, affordable and easy to install that no family needs to be vulnerable.
Here are our top picks for optimizing your home security setup. All these products are available on Amazon.
Best devices to keep you and your family secure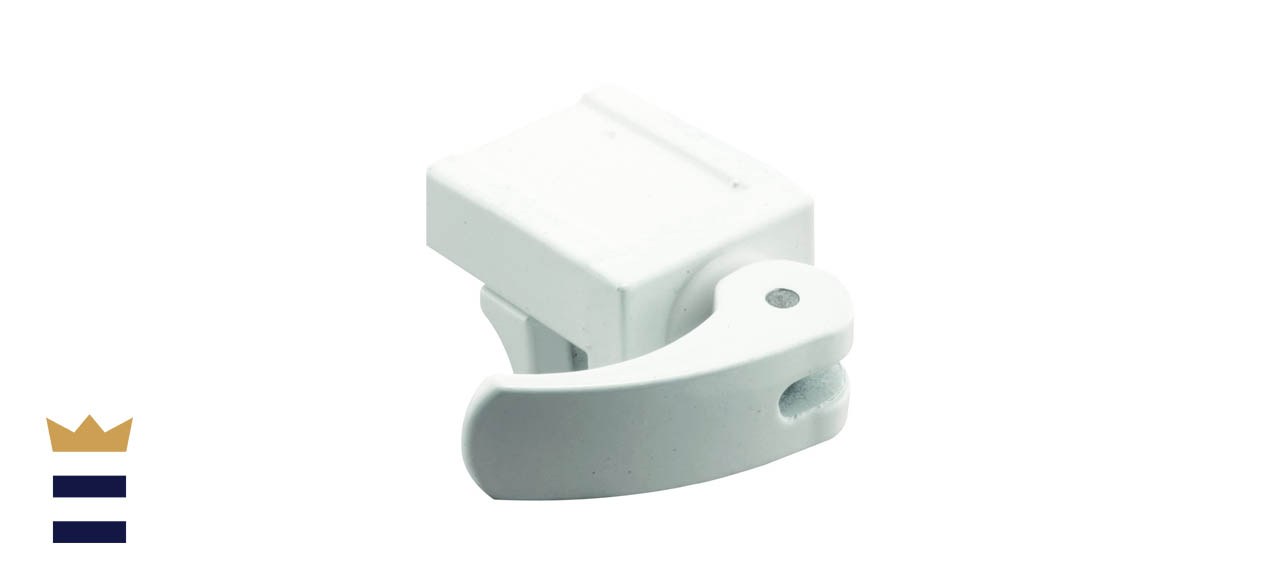 What it is: This little mechanical device is best used on horizontal sliding windows, but it may also be effective on some vertical sliding windows as well. The beauty of this product is that you can position it in a way that allows you to keep your window partially open, allowing fresh air into your home while keeping intruders out.
How it can help protect you: Besides clamping tight on your sliding vinyl windows to ensure that no one gets in, this device also keeps children from opening a window, which can help prevent any falling accidents.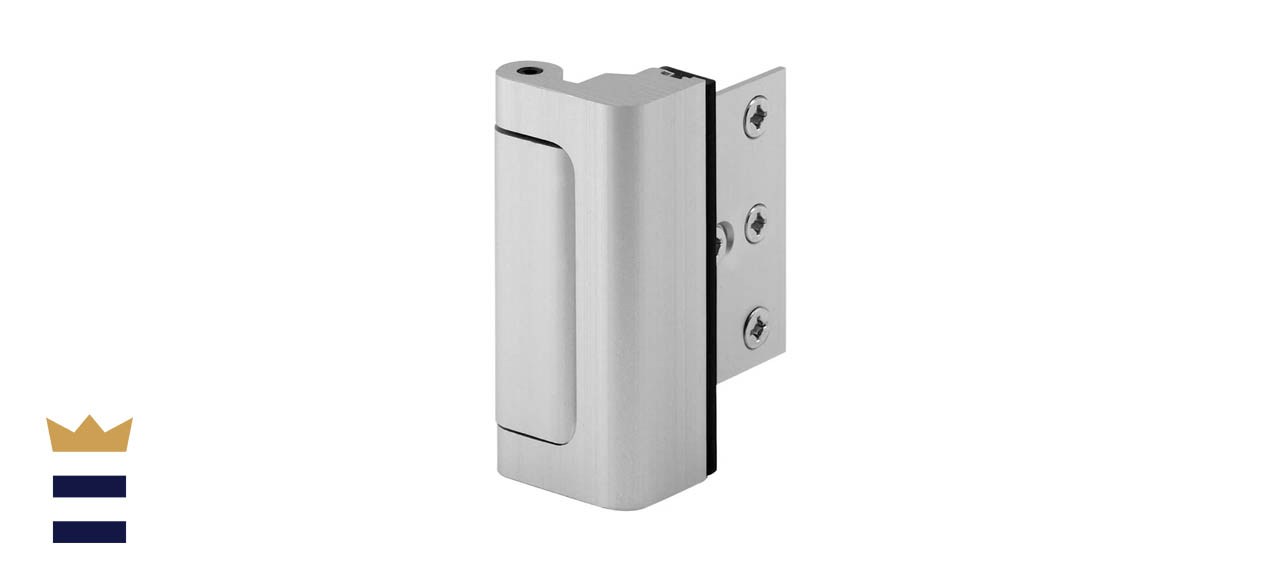 Defender Security Door Reinforcement Lock
What it is: A door reinforcement lock is a small but effective mechanical device that mounts on inward-opening doors to provide extra security. This particular model proves able to withstand 800 pounds of force.
How it can help protect you: Besides helping to ensure that your door can't be kicked in, this device should be placed above your child's reach to keep them from being able to slip outside.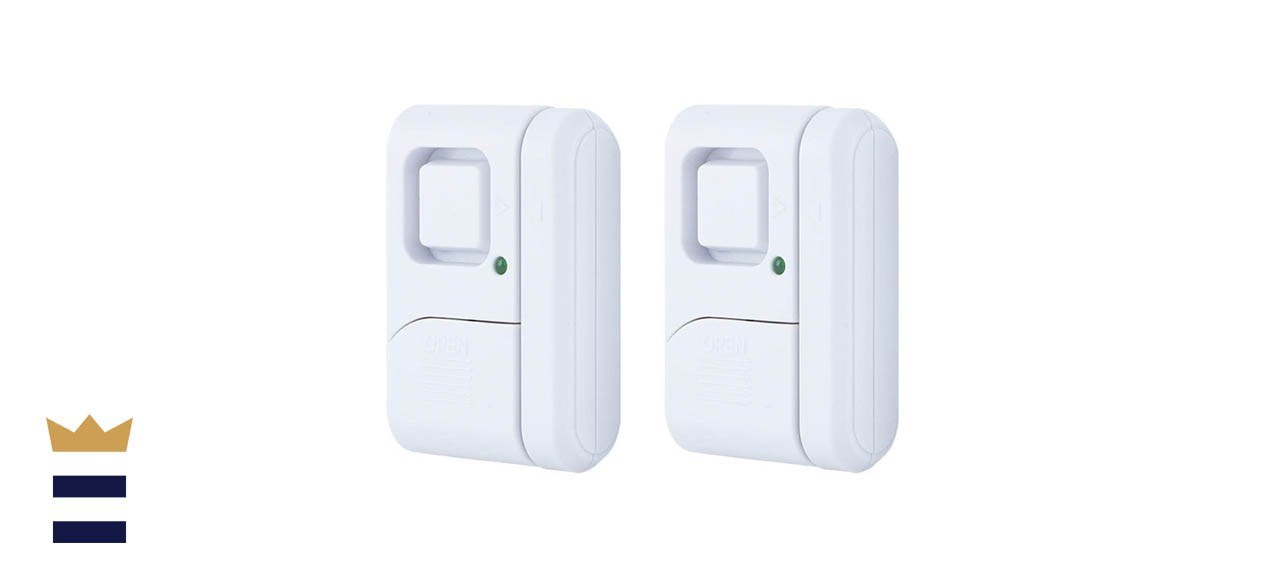 GE Personal Security Window/Door Alarm
What it is: These tiny, 2-inch units can quickly and easily be installed on any window or door. The instant the monitored window or door is opened, a circuit is broken, triggering a 120-decibel alarm. You don't need a hub or any smart devices for these to work.
How it can help protect you: The protection you get from a door or a window alarm is twofold. The alarm is loud enough to make the intruder think twice about proceeding. Second, the alarm gives you a heads up that someone has tried to gain access to your house. As an additional benefit, the device may also alert your neighbors that you may be in trouble.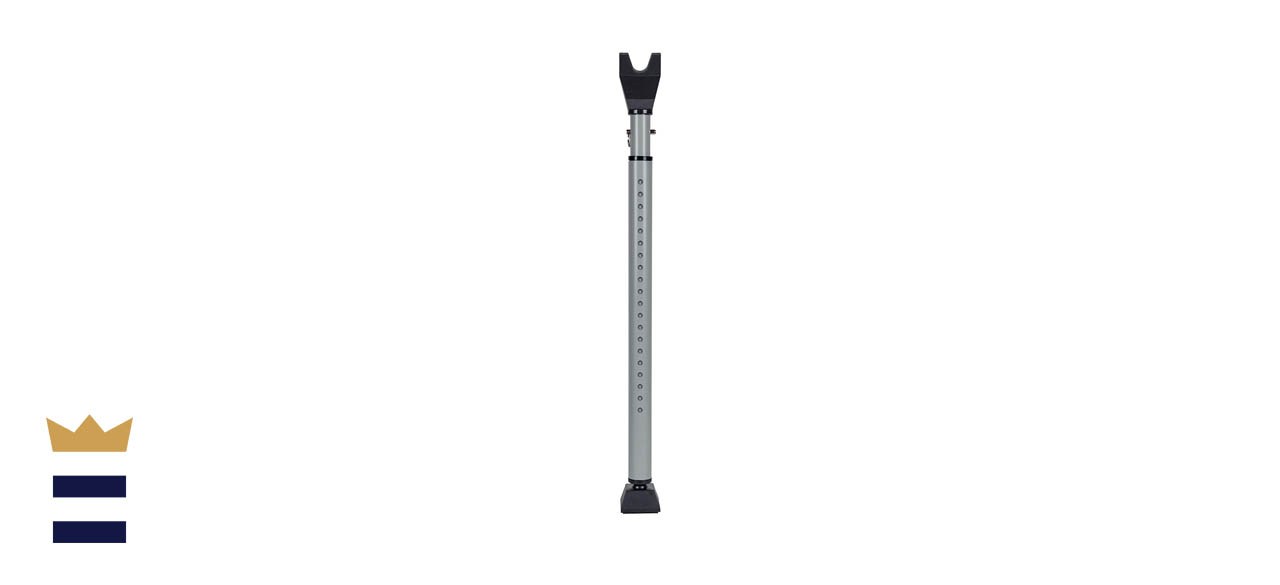 What it is: A door security bar is simply a sturdy, adjustable bar used to fortify your home or apartment in a couple of different locations. It can be connected to the doorknob and angled to the floor to prevent anyone from being able to open a regular hinged door. Also, it can be placed horizontally in the track of a sliding door to effectively keep that door from opening.
How it can help protect you: This affordable device can be placed on any door in your home, even an interior one, to give you a makeshift panic room. Additionally, it's small enough to be easily transported so you can even take it with you for extra protection while on vacation.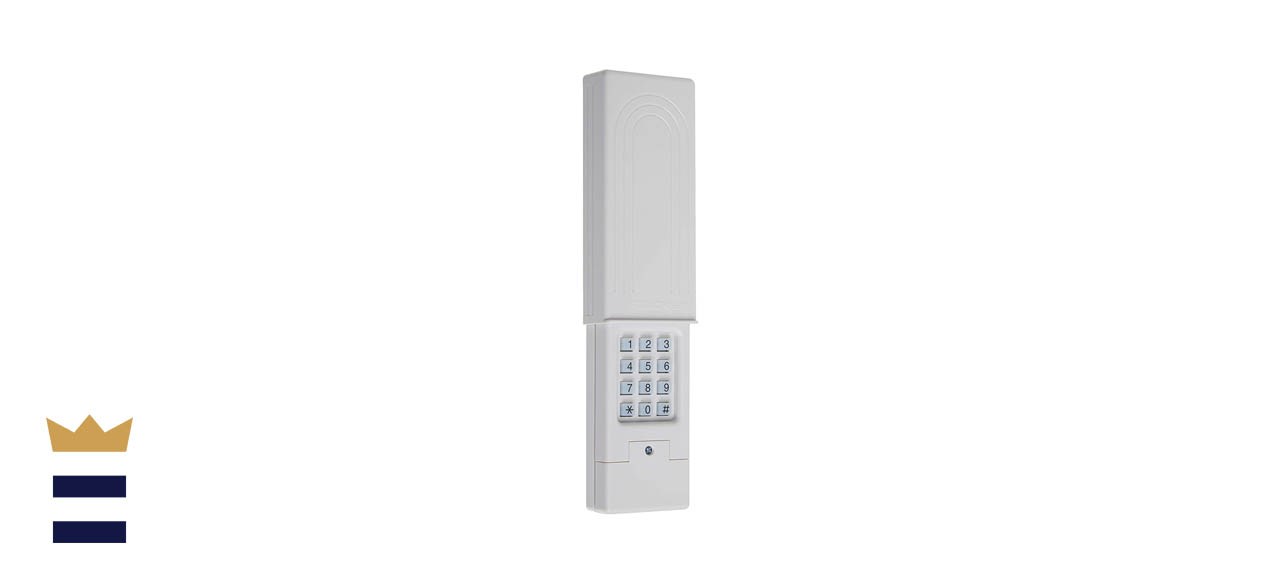 Chamberlain Clicker Universal Keyless Entry
What it is: This stand-alone unit is designed to work with a standard residential garage door opener that was manufactured after 1993 and uses photoelectric sensors. You program it so that it will work with your specific garage door opener. Then, you can enter and exit your home via the garage using the keypad.
How it can help protect you: This device allows you or a family member to enter your home through the garage even if you've lost your keys. Additionally, the backlit keypad ensures easy access at any time of the day so you don't have to worry about fumbling to find the right key and get it facing in the right direction.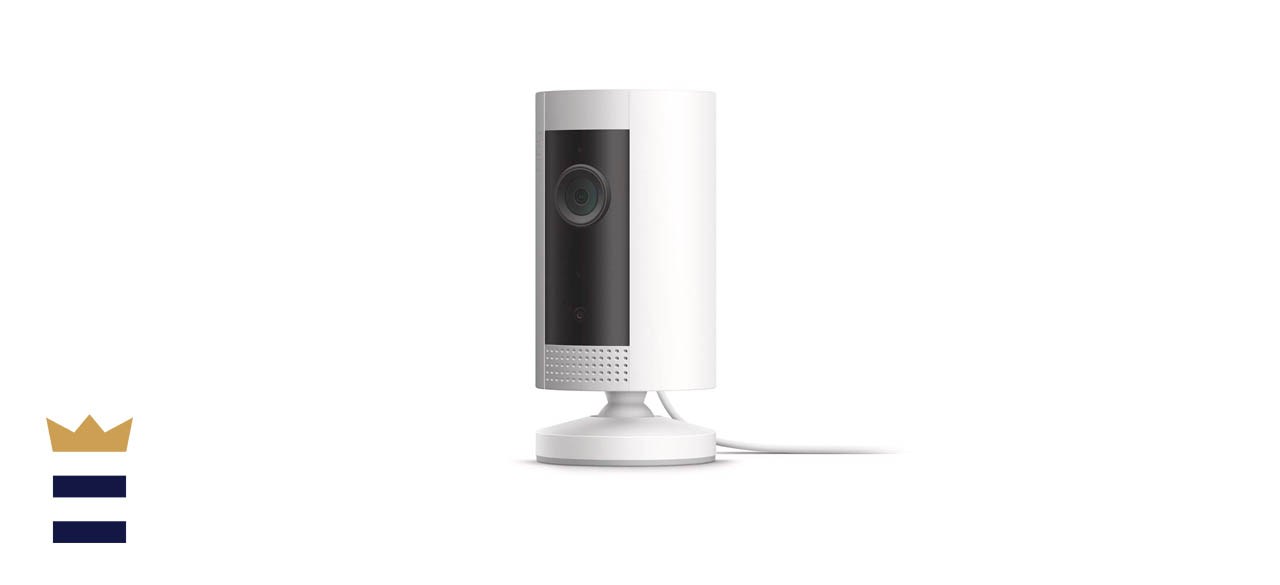 Ring Indoor Compact HD Security Camera
What it is: This compact HD indoor security camera is yet another handy device that can connect to your Ring Alarm system. The device can be placed anywhere inside your home that you'd like to monitor. Like other Ring devices, it lets you see, hear, and speak to individuals in your home, even when you're away.
How it can help protect you: One of the best features of this indoor HD camera is that it immediately begins recording when your Ring Alarm is triggered, so you can see (and have footage of) exactly what's happening inside your home.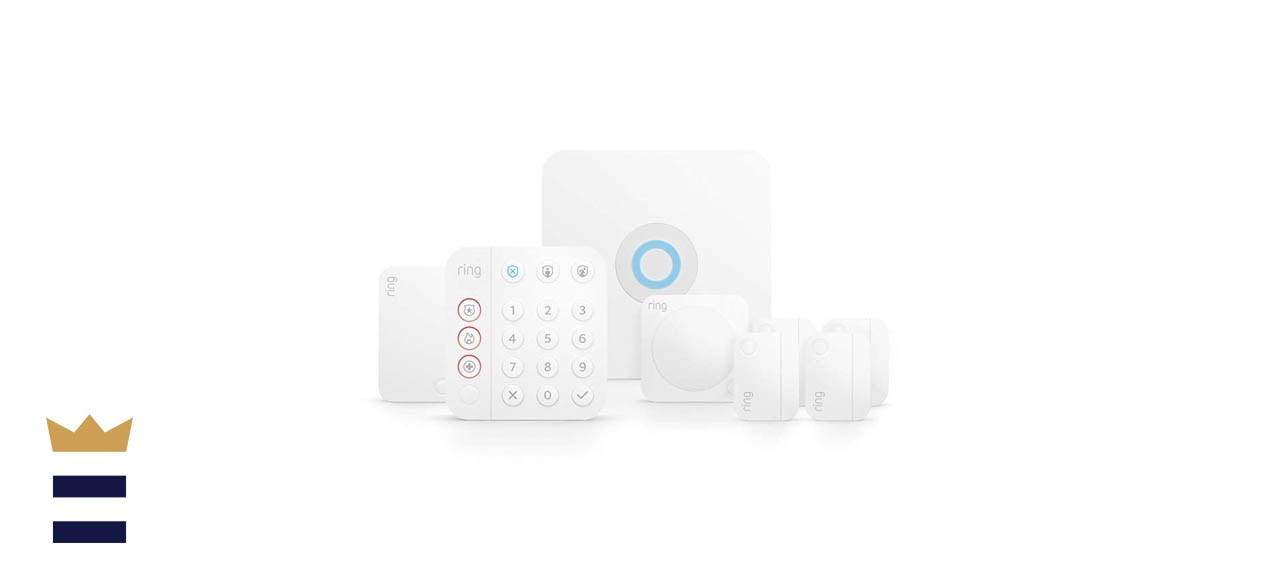 What it is: The Ring Alarm system is the core of a comprehensive, whole-home security system that can be expanded with additional components whenever you'd like. This eight-piece starter kit comes with a base station, a contact sensor, a motion detector, a keypad and a range extender and features tool-free installation. It works with other Ring products and you can use Alexa to arm, disarm, or check the status of your system by using just your voice.
How it can help protect you: Besides receiving an alert when any monitored window or door has been opened, this system can also alert you when motion has been detected in your home or apartment. It also includes an optional subscription to 24/7 professional monitoring that requires no long-term contracts and features no cancelation fees.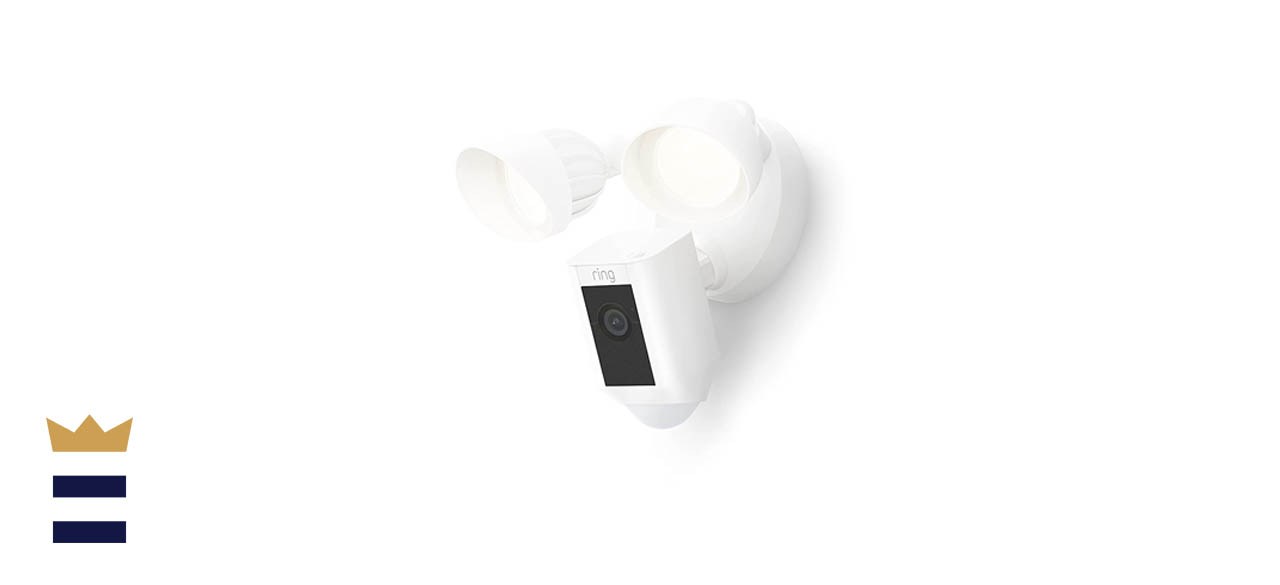 Ring Floodlight Cam Wired Plus
What it is: Ring's Floodlight is a motion-activated device that turns on when it senses motion and that allows you to use your smartphone, tablet, or computer to trigger a siren. Additionally, you can monitor your home in 1080HD video through the Live View on-demand video.
How it can help protect you: Much like the Ring Video Doorbell, this device alerts you when there is activity on your property. You can see and hear what's going on — no matter where you are — and if the ultra-bright lights don't scare the intruder away, you can trigger a siren and speak to them so they know they have been discovered and are being videoed.
Why bolstering your home security is important
The most important reason for adding devices that upgrade and optimize your home security setup is the additional safety that those devices can provide for you and your family members.
However, that's not the only benefit. A home security system that is comprised of multiple components can quickly prove that there are or aren't threats in your area, it can help thwart porch pirates, it can act as a deterrent to crime and vandalism on your property and in your neighborhood, and it may even help to reduce your homeowner's insurance premiums.
Additionally, many security devices are smart devices so they have the added benefit of letting you track and control your energy usage remotely. Some are even designed to alert you of fire or gas. In short, optimizing your home security setup provides and overall peace of mind so you can focus on enjoying the life that you've built for you and your family.
Sign up here to receive the BestReviews weekly newsletter for useful advice on new products and noteworthy deals.
Allen Foster writes for BestReviews. BestReviews has helped millions of consumers simplify their purchasing decisions, saving them time and money.
Copyright 2023 BestReviews, a Nexstar company. All rights reserved.