No matter the level, volleyball is a sport that brings out fun, competitive play, team building and athleticism. What you wear to the court counts. A simple pair of tennis shoes or running shoes does the trick for a casual game. However, if you're looking to upgrade your game or if you play on an amateur or professional team, tennis shoes don't cut it. Your best bet is a pair of volleyball shoes designed for the type of movement and force that the sport demands.
Shop this article: Adidas Ligra 7 Volleyball Shoes, Nike Zoom HyperAce 2 Volleyball Shoes and ASICS Gel-Rocket 10 Volleyball Shoes
What kind of shoes are volleyball shoes?
What sets volleyball shoes apart from other athletic footwear is their design, which focuses on lateral motion. Unlike running shoes, which prioritize cushioning and shock absorption, or basketball shoes, which can handle swift forward motion, volleyball shoes have a different aim. They're made to support the rapid lateral movements you make during the game. These sideways motions are taxing on your feet, and good volleyball shoes support your legs while also helping you go in for a spike.
Sections of the sole
A volleyball shoe's sole has three sections: an upper section, midsole and rubber sole.
Upper section: Made out of a nylon mesh material, this front section is breathable enough to keep your foot cool. The material should be wicking and reduce the moisture caused by sweating.
Midsole: The midsole is thick in comparison to most shoes. Volleyball players stay on the balls of their feet for most of the game, so midsole support helps take some weight off the front of your foot. Additionally, it helps you make quick movements and jumps.
Rubber sole: A hard gum rubber sole gives good traction, helping you move seamlessly on the court. This sole support also helps lower your risk of ankle injuries. However, because it's made of a special material, it wears down over time and should never be worn off the gym floor.
Material
The soles of volleyball shoes consist of a special type of gum. It's non-marking, solid enough to give good ground gripping, and supportive enough to help protect your ankles. A mix of foam cushion and mesh materials make up the other two parts of the shoe.
Top brands
Notable brands for volleyball shoes include Adidas, ASICS and Nike. Be sure to consider consumer reviews for each shoe you consider. Not all volleyball shoes are created equal.
FAQ
Is it OK to wear basketball shoes in place of volleyball shoes?
A. Basketball shoes are better stand-in shoes for volleyball than tennis or running shoes. The demands of basketball and volleyball are similar. The movements of volleyball may be close to that of basketball, but the lateral motion may be more intense depending on how you play. Additionally, the give of the sole of the shoe is different as well.
Do volleyball shoes offer ankle support?
A. There is some degree of ankle support in most volleyball shoes. However, for those with previous ankle injuries or weak ankles, consider ankle braces to supplement your shoes.
How long does a quality pair of volleyball shoes last?
A. The life span of your athletic shoes depends on how often you play in them. As a general rule, if you wear one pair of shoes exclusively and play four to five times a week in them, a good pair of volleyball shoes should last at least a full season before wearing out. You can tell your shoes are wearing down when they start to lose traction in the soles; that's a sign you need to have them resoled or replaced. If you're more of a casual player and only play once a week, your shoes can last for years.
Can I wear my volleyball shoes off the court?
A. Don't wear your volleyball shoes when you're not playing. The gym floor is the only place they belong. Walking around on other surfaces, especially rough pavement, rubs off the important gum sole, aging your shoes prematurely. Be sure to bring a change of shoes for before and after your volleyball training sessions and games.
Can I wear volleyball shoes to play beach volleyball?
A. You can, but it's much easier not to wear any shoes at all for beach volleyball.
The best volleyball shoes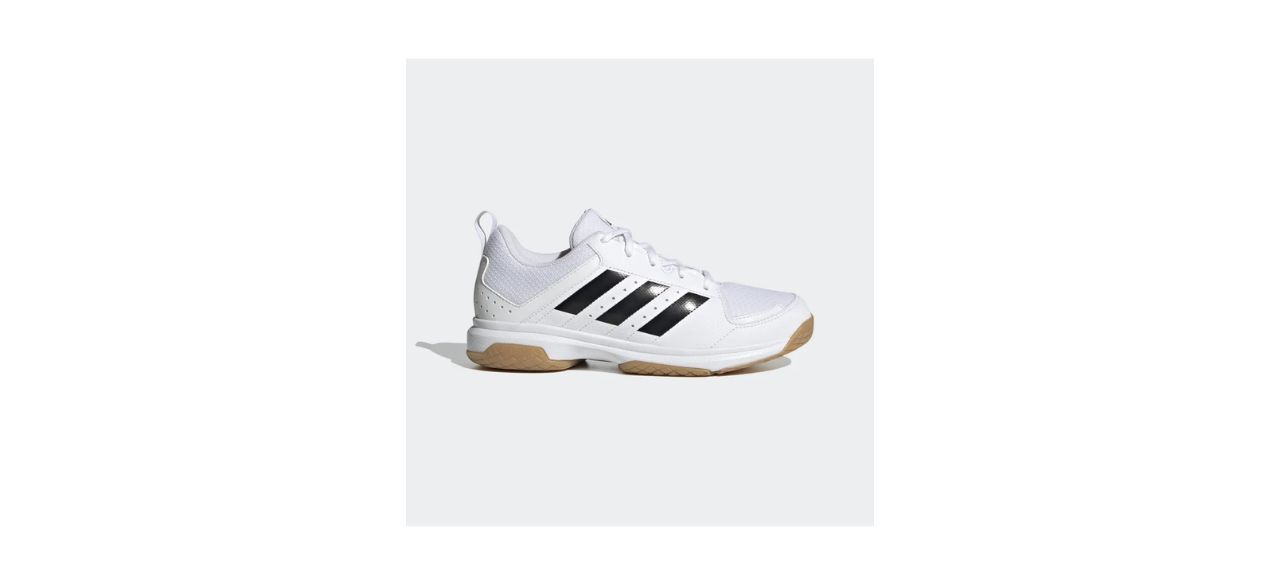 Adidas Ligra 7 Volleyball Shoes
This well-balanced indoor volleyball shoe offers versatility and all-around support. The sole is resistant to abrasion and offers a solid grip while not being too heavy.
Sold by Amazon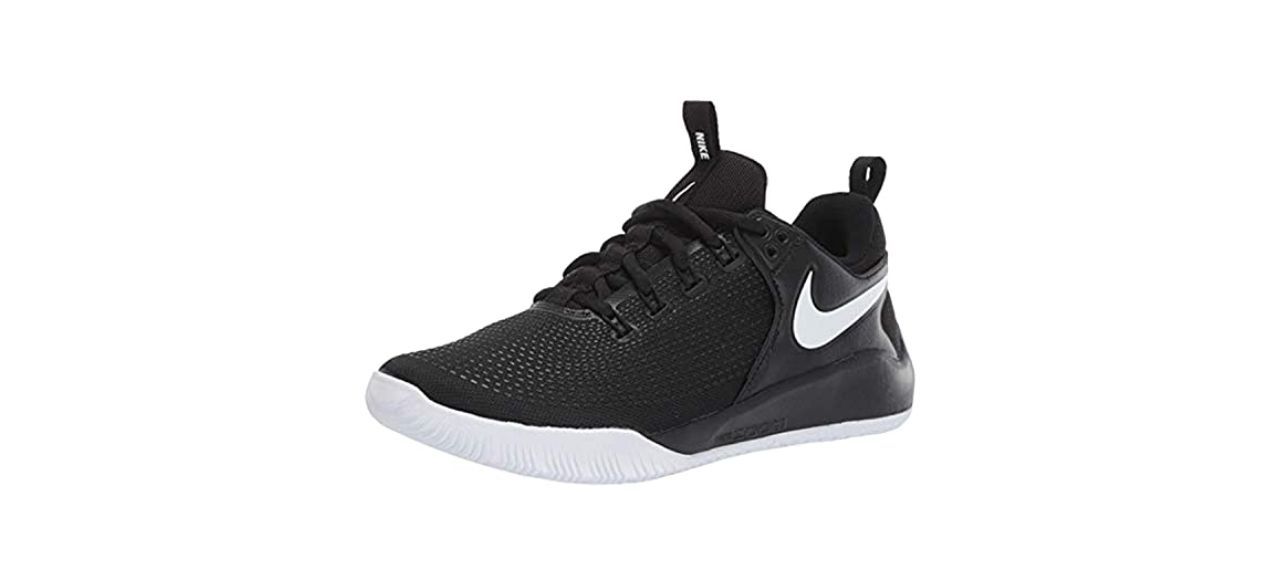 Nike Zoom HyperAce 2 Volleyball Shoes
With patented Lightweight Zoom Wear cushioning to help you bounce higher combined with steady traction to keep you balanced, this pair of shoes offers the best of both worlds.
Sold by Amazon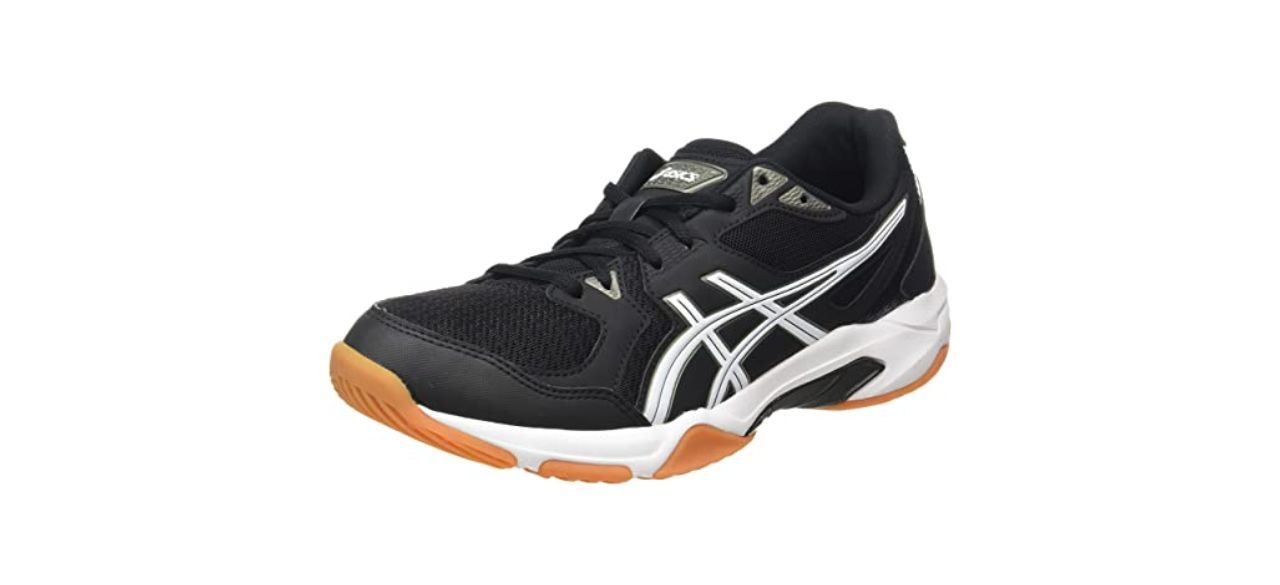 ASICS Gel-Rocket 10 Volleyball Shoes
The cushion, foam and mesh on these shoes all prioritize comfort above all else, helping keep you refreshed no matter how long you play. They're available in eight color combinations.
Sold by Amazon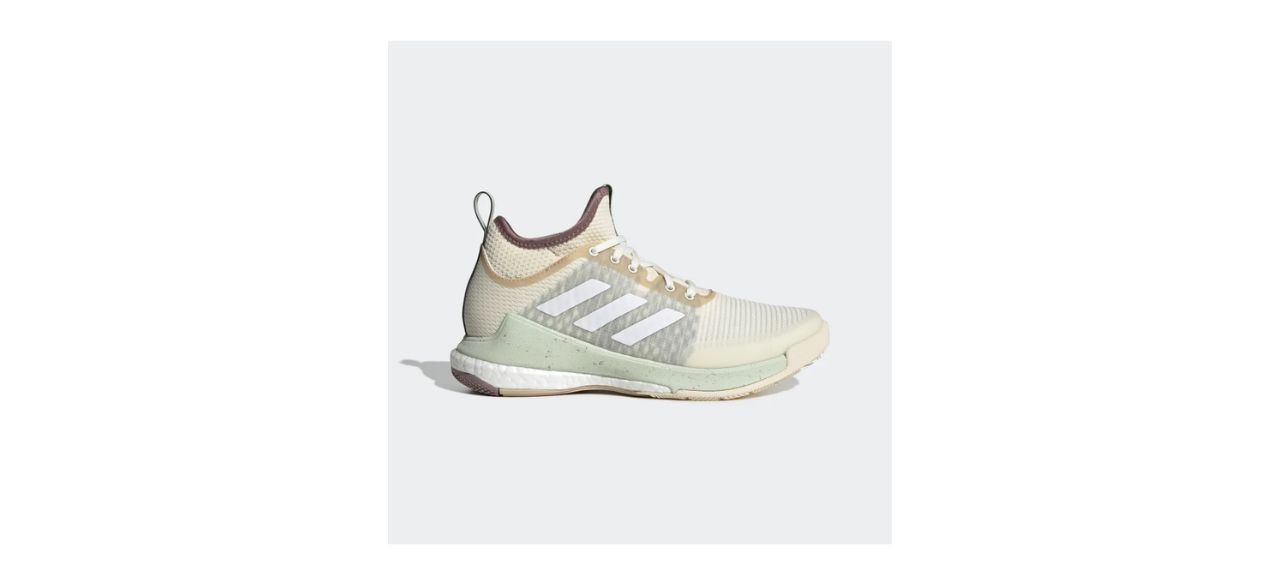 Adidas Crazyflight Volleyball Shoes
Don't let this shoe's sleek, minimalist design fool you. It's got ample midsole support for the ball of your foot while also offering breathable mesh to keep your feet cool.
Sold by Amazon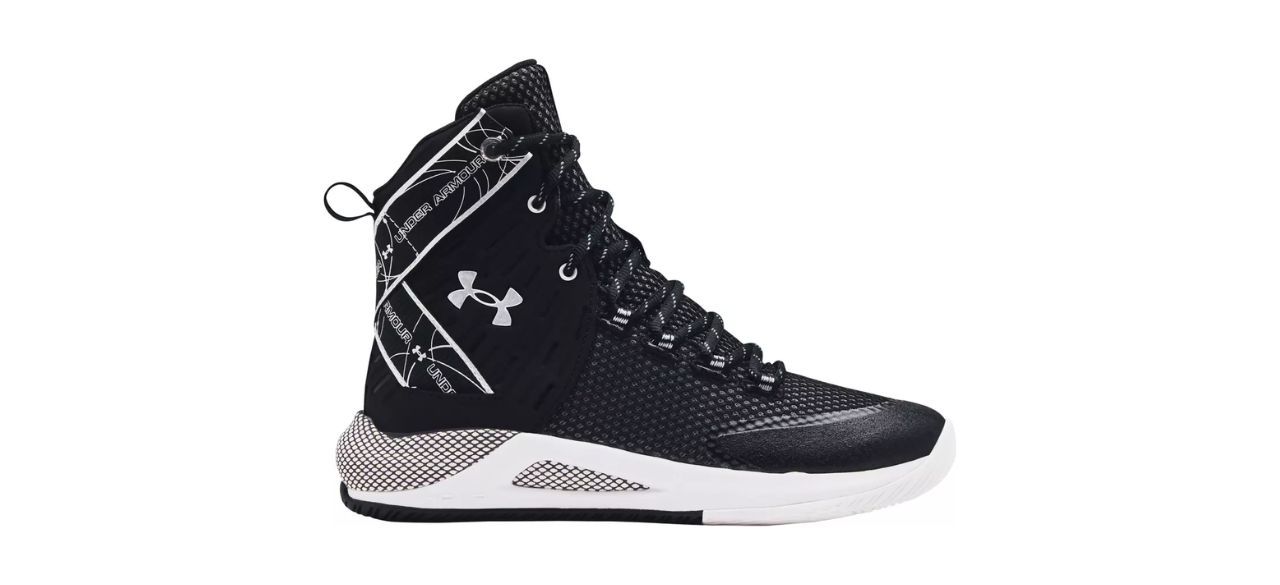 Under Armour Women's HOVR Highlight Ace Volleyball Shoes
The extended ankle collar provides built-in ankle support for those who need it. Its sole is abrasion-resistant, and the sock liner molds to your foot to prevent slipping around in your shoe.
Sold by Amazon
Want to shop the best products at the best prices? Check out Daily Deals from BestReviews.
Sign up here to receive the BestReviews weekly newsletter for useful advice on new products and noteworthy deals.
Micayla Mead writes for BestReviews. BestReviews has helped millions of consumers simplify their purchasing decisions, saving them time and money.
Copyright 2023 BestReviews, a Nexstar company. All rights reserved.