Having the right gear is essential if you want to get the most out of your workouts. The shoes you wear play a significant role in how comfortable you are, how easily you can move and how protected you are against injury. However, all gym shoes aren't created equal. You should choose based on the workout. Our fitness expert Judd NeSmith, NASM-CPT, PES, and founder of Serious Fitness helps explain what to look for in your gym shoes.
Shop this article: ALTRA Men's Torin 5 Road Running Shoe, Nike Women's Air Zoom Pegasus 36 Running Shoes and SHIMANO SH-RP1 High Performing All-Rounder Cycling Shoe
What to look for in running shoes
When it comes to running shoes, NeSmith said one of the most important factors to consider is the heel-to-toe drop. It is usually measured in millimeters and refers to the difference between the height of a shoe's heel and the height of its toe.
For people running for general health benefits, a shoe with a high heel-toe drop of 8 millimeters or greater is the best bet. "Most of us have tight calves, tight ankles and tight Achilles tendons. If you put those people into a flatter shoe, it can cause extensive strain in those areas," NeSmith explained.
However, more experienced, athletic runners who don't have a history of injuries can opt for running shoes with a medium heel-toe drop of 5 to 8 mm. Shoes with a low heel-toe drop of 1 to 4 mm are best reserved for racing.
In addition to the heel-toe drop, NeSmith advised runners to look for shoes with adequate cushioning, stability and breathability to ensure they're comfortable. It's also a good idea to opt for shoes with a wide toe box that prevents your toes from squeezing together. Running in shoes with a narrow toe box can lead to issues in the feet, knees and hips that affect your running form.
If you have issues with overpronation (when your ankle rolls inward as your foot strikes the ground), NeSmith also suggests choosing stability running shoes. These shoes provide targeted arch support and position your foot correctly to keep it from rolling inward. Runners with no pronation issues can go with a neutral shoe.
Whether you're running on roads or trails also affects which shoe is right for you, though.
"A road running shoe is going to be a more cushioned shoe because they're meant for harder surfaces," NeSmith said. They have a flatter sole to create a stable, consistent base for running on paved roads. They're usually lighter too.
On the other hand, trail running shoes are stiffer and have less cushioning to provide a more stable platform on uneven terrain. "They also have a much beefier outsole with bigger and softer lugs for better traction on trails," NeSmith pointed out. They have reinforced uppers for protection from rocks, roots and other debris on the trails too, so they're heavier than road running shoes.
What to look for in walking shoes
Walking is a wonderful activity for fitness, sharing some similarities with running. NeSmith said you don't necessarily need a walking-specific shoe, though. "Any good road running shoe is ideal for walking," he said.
Look for a neutral road shoe with adequate cushioning. Trail running shoes can work for walking too. Their added heft may not make them as comfortable, though.
What to look for in cross training and weight lifting shoes
If you're headed to the gym for cross training or weight lifting, choosing shoes with a flat sole is essential. Shoes with a medium to large toe-drop elevate your heel during gym training sessions. They can shift your weight forward and interfere with your form.
"You want to be as close to the ground as possible, so you're in a biomechanically correct position to do squats, lunges and jumping exercises," NeSmith explained.
Keep in mind you can do short running exercises in cross trainers, but you shouldn't run more than a mile in them.
What to look for in cycling shoes
For both indoor and outdoor cycling, NeSmith recommended a cycling-specific shoe. They have cleats on the bottom that attach to the pedals for a secure foot position. Most studio spinning bikes have SPD pedals, so if you choose SPD-compatible shoes, they can lock in place on the pedals for a more even pedal stroke.
Best running shoes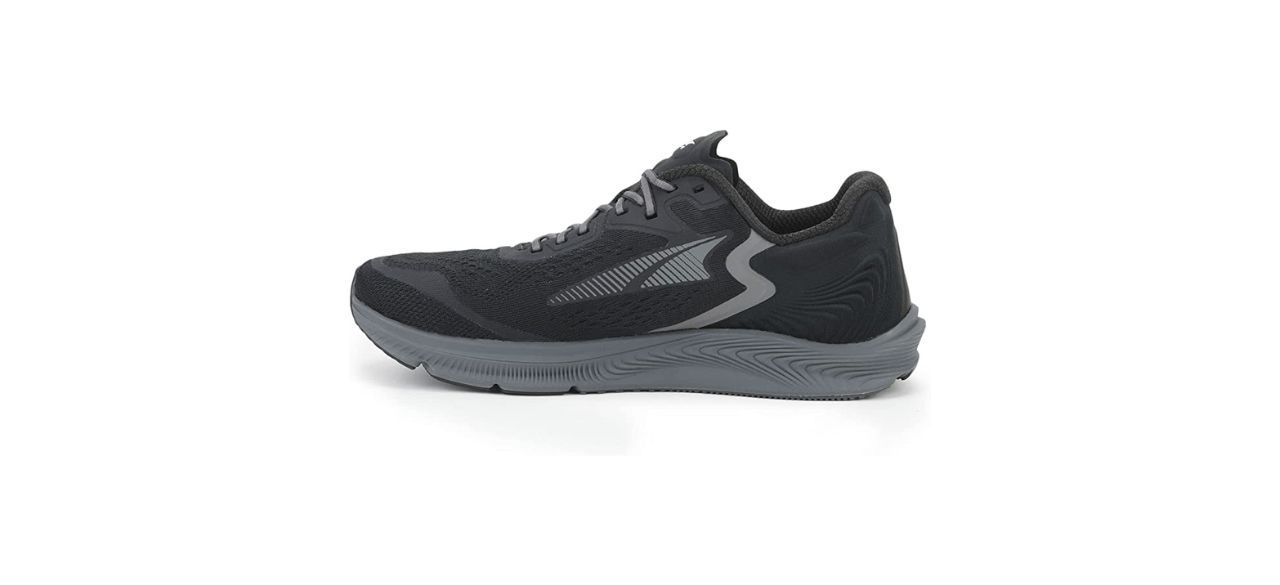 ALTRA Men's Torin 5 Road Running Shoe
These road running shoes offer the wide toe box that Altra footwear is known for, so your toes can spread comfortably while running. It also has balanced cushioning that encourages low-impact landings and lightweight uppers that are breathable even in warmer weather.
Sold by Amazon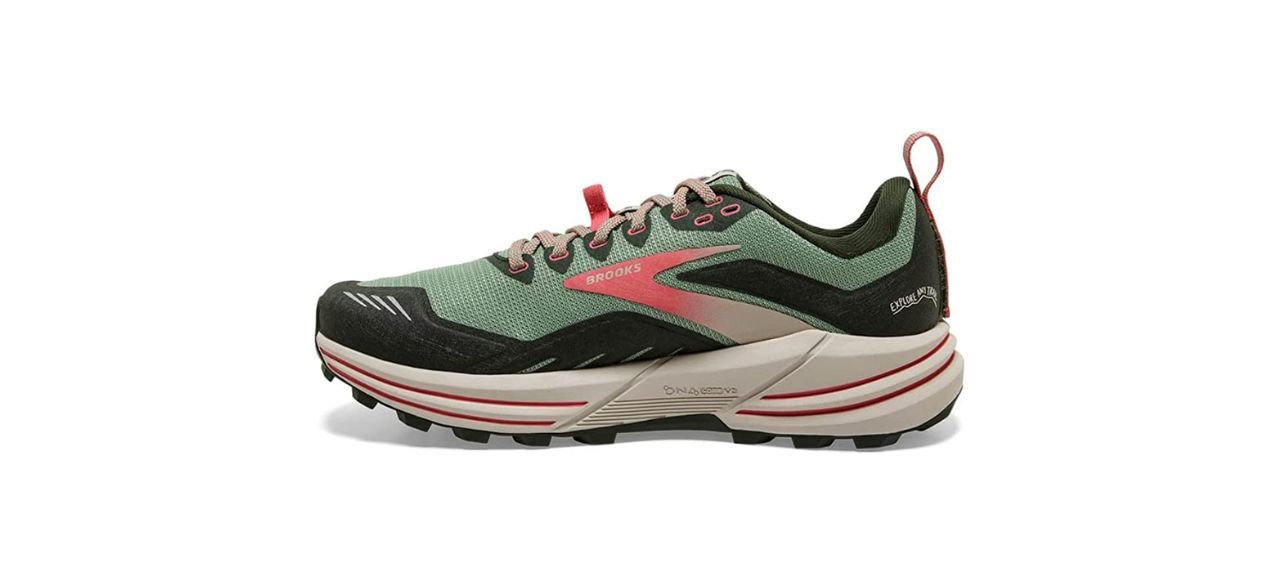 Brooks Cascadia 16 Women's Trail Running Shoe
With a durable rock shield, these Brooks shoes offer excellent protection against the rocks and pebbles you kick up when running off-road. They also have a soft rubber outsole that molds to the ground for greater stability and can provide effective traction in both wet and dry conditions.
Sold by Amazon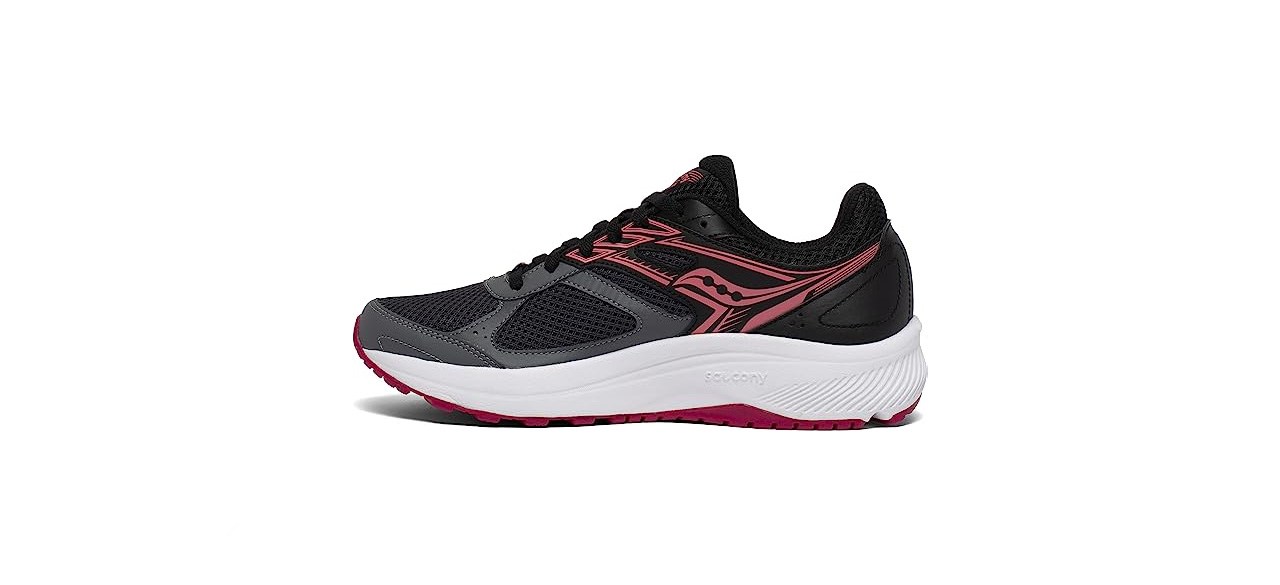 Saucony Women's Cohesion 14 Road Running Shoe
Our tester found these shoes remained comfortable on long walks and runs. They also found them light, supportive of the arch and comfortable for daily wear.
Sold by Amazon
Best walking shoes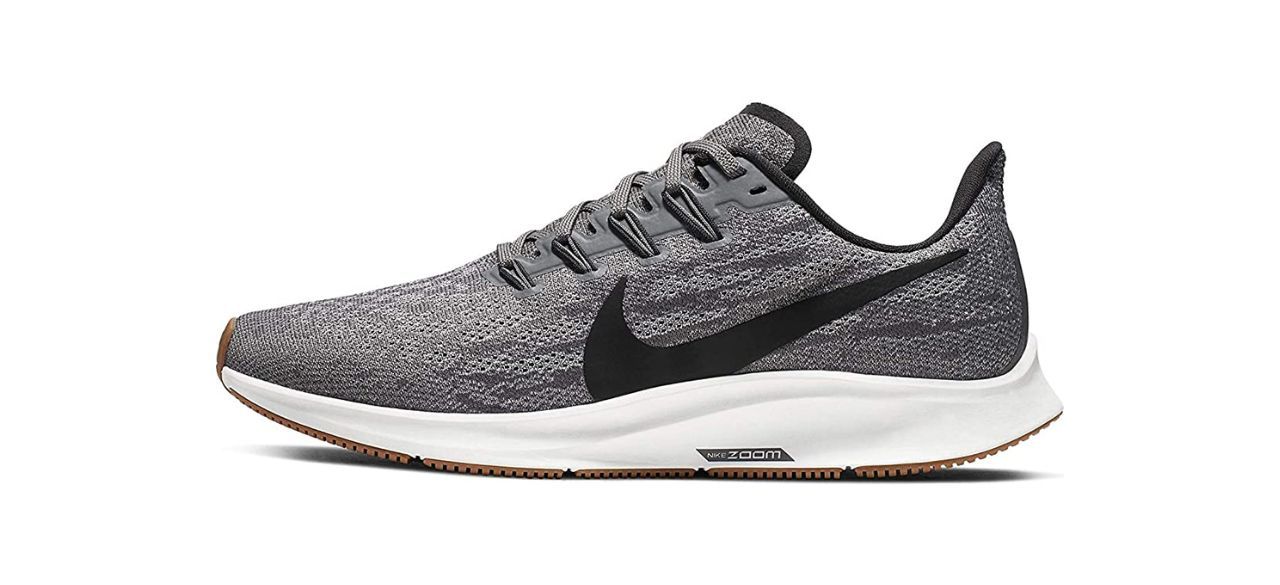 Nike Women's Air Zoom Pegasus 36 Running Shoes
These Nike shoes have a slim design that provides a more comfortable fit when walking long distances. They feature a firm layer of foam cushioning and a durable sock liner for extra support. The uppers are perforated too, so there's additional breathability in the forefoot and arch to keep your feet cool.
Sold by Amazon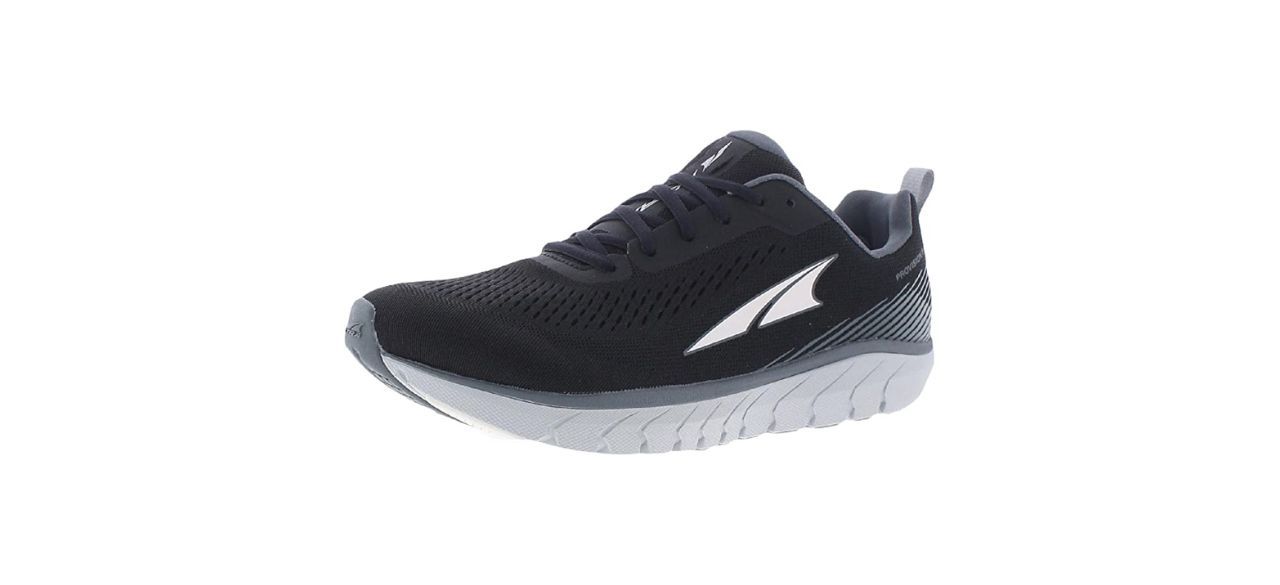 ALTRA Men's Provision 5 Road Running Shoe
These comfortable, lightweight shoes allow for natural foot movement when walking, which helps prevent pain and injury. The balanced cushioning also encourages proper form, while the wider toe box keeps your toes from getting pinched. The engineered mesh uppers allow better airflow too.
Sold by Amazon
Best cross training and weight lifting shoes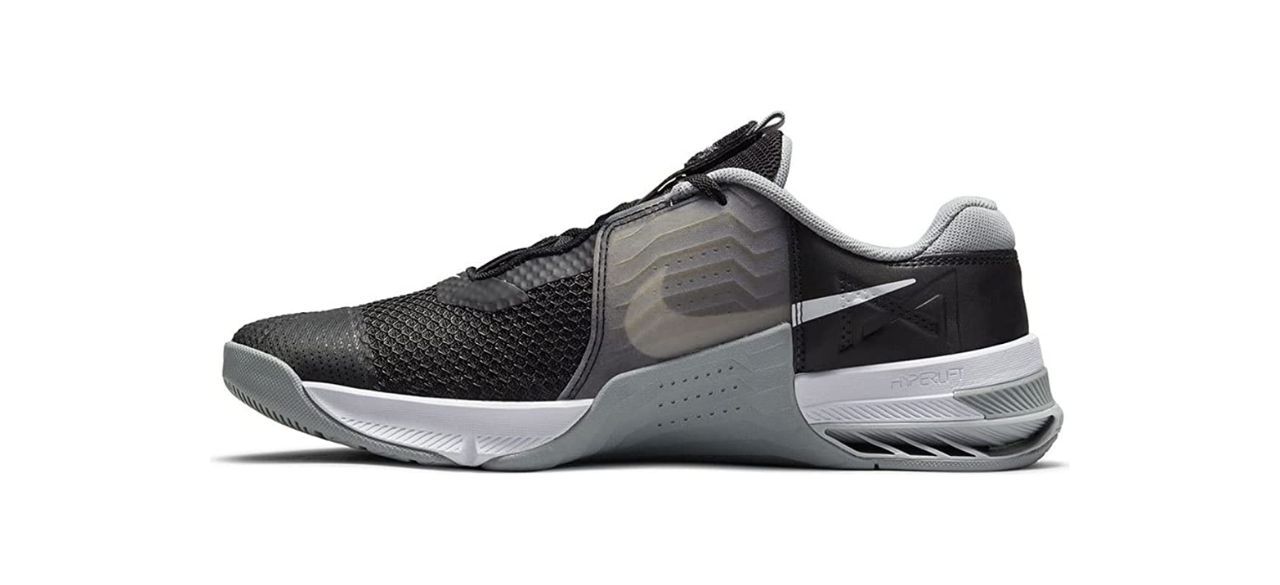 Nike Men's Metcon 7 Training Shoe
With a rubber tread, these training shoes provide excellent traction on the gym floor. They have a wide, flat heel that distributes your weight evenly for greater stability during dynamic movements. The soles also have grooves that allow your foot to bend naturally.
Sold by Amazon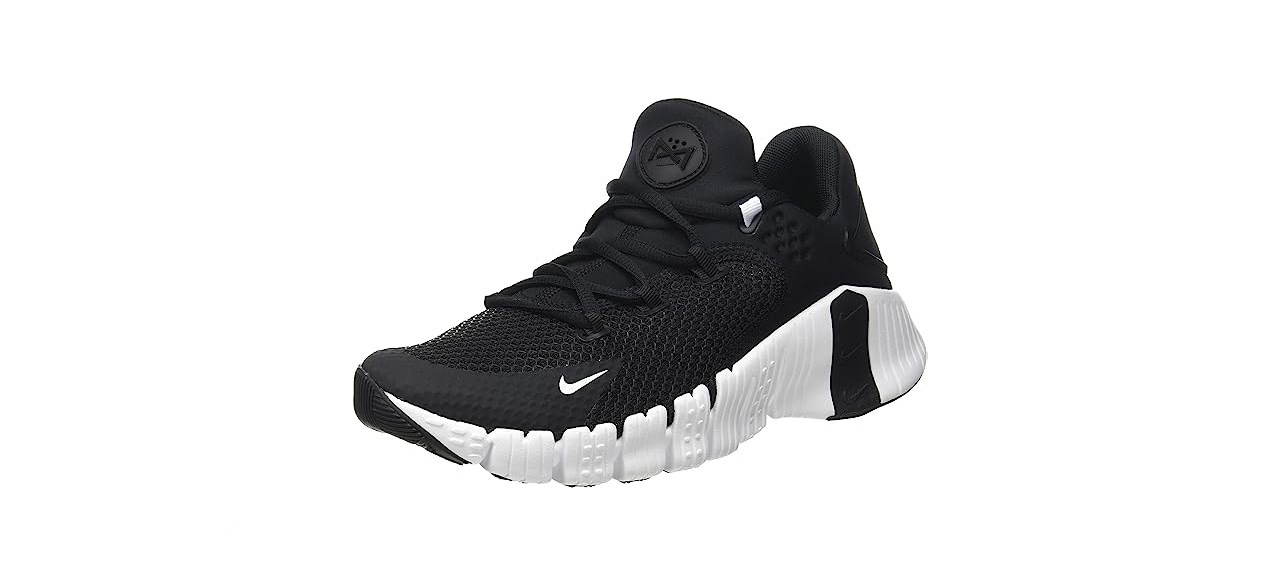 Nike Women's Free Metcon 4 Training Shoes
These gym shoes have a rubber-striped sidewall surrounding your heel, so you can brace for movement in all directions. They feature flexible, breathable mesh that allows you to move quickly through agility drills and a wide heel to create a stable base for lifting.
Sold by Amazon
Best cycling shoes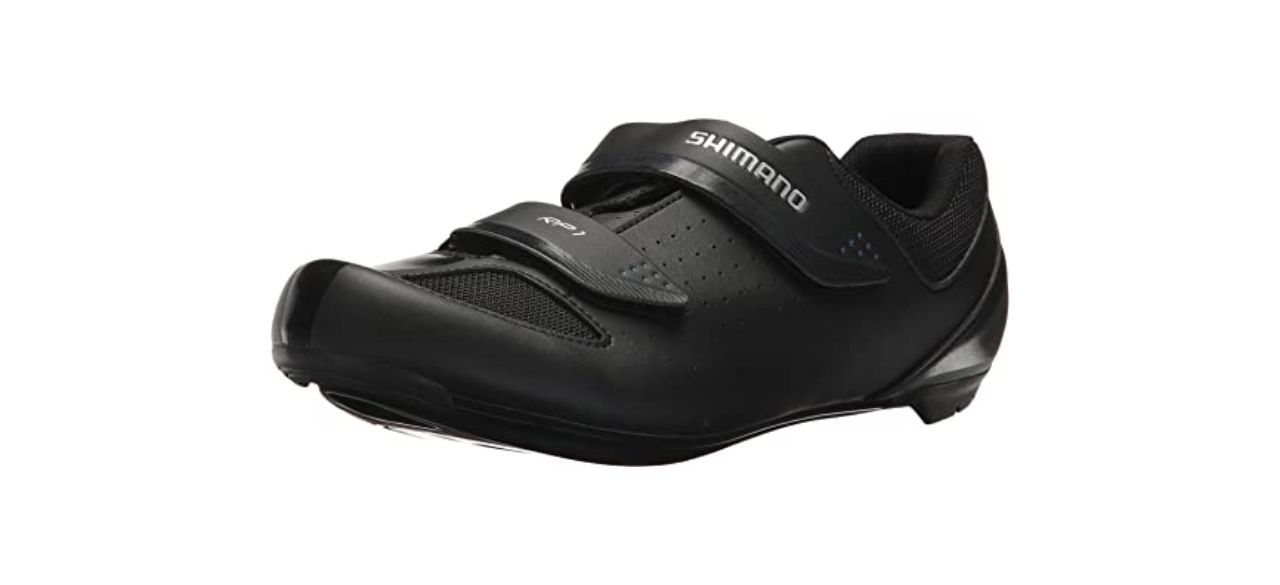 SHIMANO SH-RP1 High Performing All-Rounder Cycling Shoe
These versatile cycling shoes work well for both road and indoor cycling. They are compatible with SPD cleats and clip-in pedals and feature a fiberglass-reinforced sole to provide more power for your pedaling. They're also made of synthetic leather for improved durability.
Sold by Amazon
Want to shop the best products at the best prices? Check out Daily Deals from BestReviews.
Sign up here to receive the BestReviews weekly newsletter for useful advice on new products and noteworthy deals.
Jennifer Blair writes for BestReviews. BestReviews has helped millions of consumers simplify their purchasing decisions, saving them time and money.
Copyright 2023 BestReviews, a Nexstar company. All rights reserved.